Posted: August 25th, 2010, by
Yunho Chung
The two lifelong rivals in South Korea's mobile game genre, Com2uS and Gamevil, are each propelling different strategies for the global mobile game market.
The difference in strategies comes from their contradictory approaches to the recent smartphone boom in Korea and worldwide. Com2uS, the number one mobile game developer in the market, seeks to target the global open market, such as Apple's App Store; As a part of its strategy, Com2uS plans to develop and release smartphone-based games first, and then to publish them to the feature phone market.
On the other hand, Gamevil is taking a rather different path. Its main focus will be on the feature phones, as it had been in the past, and only those games that were successful in the domestic mobile market will be selected to enter the global market.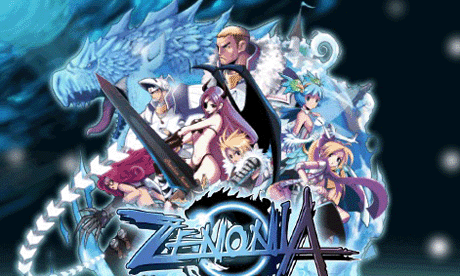 (Zenonia, one of Gamevil's action RPG)
It seems, though, that Gamevil's choice had been wiser. In the second quarter, Gamevil, who had always been in second place next to Com2uS, surpassed the number one runner both in sales profit and net profit by a large margin. In addition, the Guardian, UK's leading daily newspaper, recently mentioned Gamevil in its article, Ten essential Google Android games. One of Gamevil's magnum opuses, Zenonia was introduced in the article as a popular mobile game in the Android market, which boasts of "An amazingly rich and detailed RPG, with loads of weapons, spells and quests, and some truly lovely visuals" according to the Guardian.
Meanwhile, the founder and CEO of Com2uS, Ji Young Park was recently chosen (for the second consecutive time) as one of the top 50 female CEOs in the world by UK's mobile content monthly magazine, ME . Here's what ME wrote about Ji Young Park. (source: Mobile Entertainment)
"Park's passion and ideas have made Com2uS number one in Korea, and a growing presence outside it. The company is well-known for its innovation in both casual and massively muliplayer gaming."
Overall, an intensified competition is expected to take place among the two rivals as most of their major title games are scheduled for release in the latter half of this year. Let's wait and see who takes the number one place in Korea's mobile game market.
Related posts